Today is Gillian's birthday but yesterday she had a pyjama party for her 22nd. After taking 20 years to come down she started off with a lovely speech of how we were the few selected for this bit of the party because she loves us so much and etc. (I would post the video but I'm not paying just 'have that feature') and then we started off with the private screening of… LION KING!! (I still can't believe some people haven't seen it yet) and it was soo jokes because of the added commentary from everyone, especially when Nala gives Simba 'that look'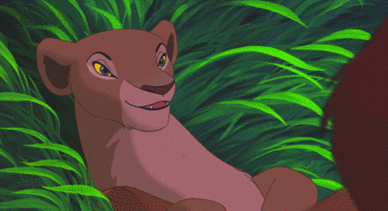 You know.. that one (He defo knew what time it was)
So After the viewing the party, party started and it was so lit, there was a chocolate fountain, food, drink and all sorts (I should have taken a picture of all of it), but yeah, there was just such good vibes all round, and for me especially its feels so good to talk to people you've never meet before and just vibe with them so organically because before I came uni I wasn't exactly the 'interactive type'. But every aspect of the party as a whole was amazing
After the party and going to mine I was greeted with the stuff I left on bed because when I was getting ready beforehand. And you know after drinking and coming home you just want to go to sleep, ain't nobody got time to be putting shit away. So you know what I did…
Threw it all on floor (I know y'all do the same thing).
For someone who does not wear pyjamas (I mean why do you even need it anyway) I know I couldn't roll up in my boxers (which I usually wear to sleep) so you're probably wondering what I wore right?
And yes I was the best dressed (I'm not even saying that because it's me, I actually was). I'm never that guy that puts himself out there, but when it's time to do the most I certainly deliver (I think that's why everyone is just shocked lol), and of course, who's going to love you if not yourself.
Even though she won't see this I just want say Happy Birthday to Gillian, shes one of the people I truly cherish in my life. Love you long time and keep shining.
HAPPY BIRTHDAY GILLS!!! ❤️🎉🍾🎂