Wow.
When I initially started watching the show I was thinking "What the fuck is going on." Why this guy playing some sort of guitar and what does this have to do with anything I have no idea. And then it segmented into The Last of Us Part II! I've never owned a PlayStation 3 or 4 so I've never actually played the first one or know what the story is about, but nonetheless, the game looks AMAZING and I do look forward to playing that for myself in the future.
After that, it went to this weird intermission where they were outside talking on a panel and again I was thinking "What is going on." During that time though Shawn Layden did explain how the format of the show was going to be, which I think helped because you knew what to expect (focusing on the four major exclusive titles), although I did find the whole thing a bit weirdly put together.
I did think the unorthodox approach was more engaging than cramming in as many games as possible because you were able to get an extended version of the games you actually wanted to see/ more interesting, because as much as it's great indie games have a platform and that… I really don't care for them and they take up a lot of valuable time, which can be used for something else.
The Last of Us Part II 
Although I know absolutely nothing about The Last of Us it seems to have an emotional and traumatizing story. In the gameplay section, it seems there is a heavy emphasis on stealth with I personally love in games as it really makes you think whilst you're playing instead of running in gung-ho (though that is still a viable option). The graphics of the game look insane (as you can see by this screenshot), but on a personal note, I would really need to play the first part first so I can really connect with the story and characters in the game.
Ghost of Tsushima
Again this game was introduced with a musicical intro on a flute, which again was boring and unneeded. I know they are trying to create atmosphere and what not, but honestly, NO ONE CARES! and it doesn't really add anything to the conference because it's about GAMES! Anyway out of the four main titles this was the worst, but this definitely doesn't mean it's bad by any stretch of the imagination. The colours and lighting in the game are amazing and when it comes to that ninja samurai gameplay (I love that type of combat in games honestly as you have the most fun killing people) it seems very precise and implemented down to a tee. Obviously, with the segment shown and not a lot of prior knowledge with the game, there is still a lot to be learned for Ghost of Tsushima.
Death Stranding
For me, out of all of the games, this is the most anticipated for me. The game visually looks stunning, an absolute visual masterpiece. I'm not going to lie though at first I was just thinking "Is this just about carrying shit around," but just like any good story something unexpected happens (the invisible creature with the prints of the floor) and I was immediately hooked from then on. It's still incredibly unclear what you'll actually be doing in this game, but there are so many questions that you can't wait to find the answer to; why is carrying that baby, who is the other woman, what is happening in the world, what are those black things in the air, what was that invisible creature etc. I can see it has such a great story and I can't wait to play it.
Spider-Man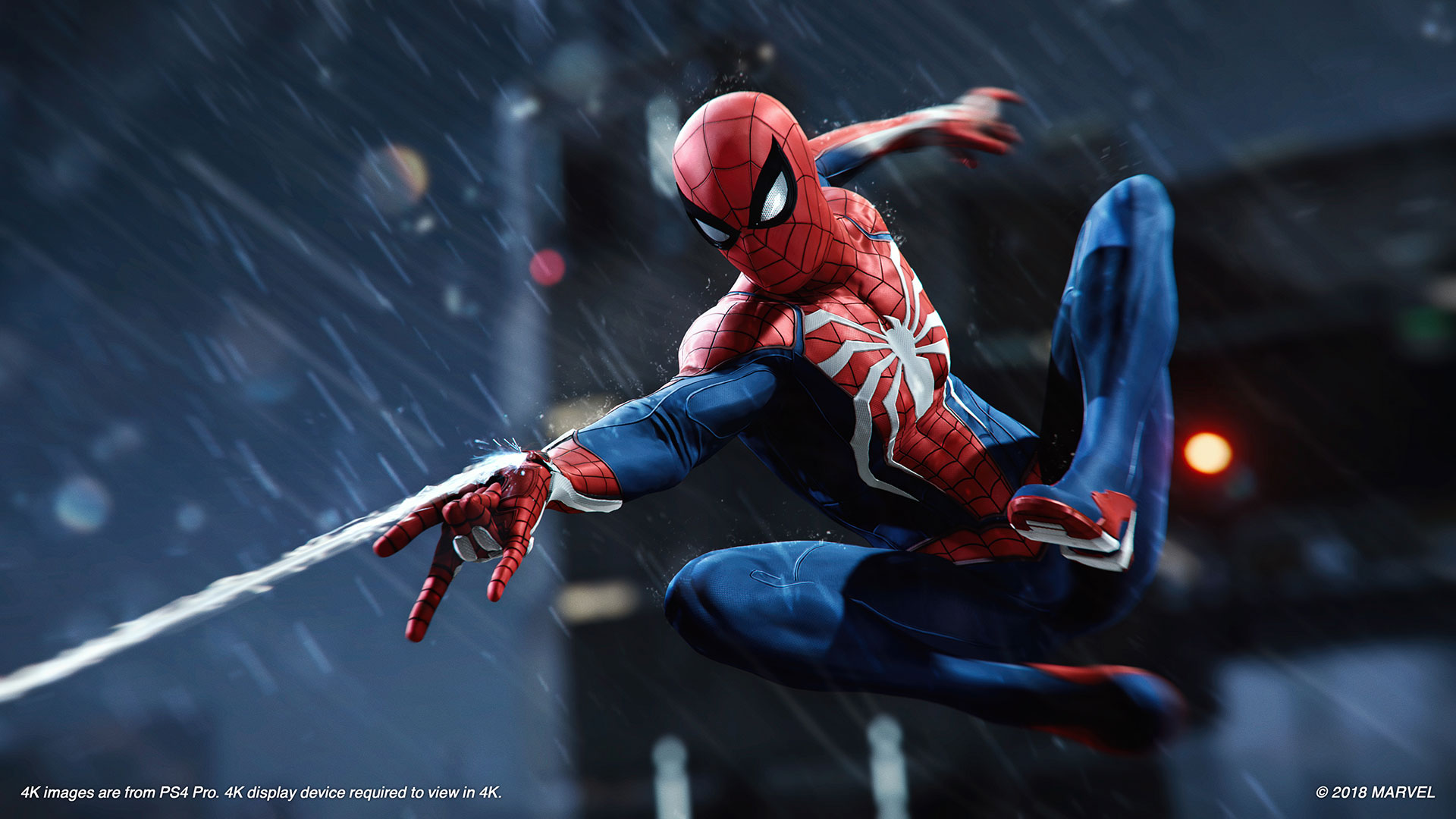 I've been slacking badly with this segment on my page so much so that the Spider-Man game is already out. It kind of makes it pointless to start talking about it, but I'm going to do it briefly anyway lol. Compared to the last Spider-Man I played (Spider-Man 3) this is a hell of a lot better. This lengthy free-flowing battle/chase gameplay showcases the new combination of web skills and combat, which is looking as smooth as ever and what superhero games should be striving to.
Other games that were shown that I think should definitely be on your radar were; Days Gone, Twin Mirror, Destiny 2, Control, which reminds me of Quantum Break, Kingdom Hearts 3, which has been shown many times, but this particular trailer was completely different to what we have been shown, which was a breathe of fresh air (by the way the Jack Sparrow pirate gameplay was amazing) and finally Nioh 2
You're probably thinking why I didn't talk about Resident Evil 2, and honestly, it's because I think all of them are terrible (you can fight me on that if you want 😊).
Overall though I feel Sony had a very good press conference and really focused on quality over quantity. They know that they've already won with this generation of console wars and really took advantage of that by showcasing and focusing on their exclusive titles. On the downside I do think the two press events or whatever it was should never be done again, as it took momentum out of the show and was just really confusing, to be honest. Nevertheless, I would still give Sony's E3 Press Conference 4.5/5 stars as, despite that little thing and the silly musical intros, it was practically flawless in my opinion.