11. Fabolous (feat. Ty Dolla $ign) – Ooh Yeah
Fab is still a legend in this game and from time to time he dropping some gems and this is another one added to the list.
10. Jorja Smith – On Your Own
I still haven't listened to Jorja's new album, which is terrible, but nevertheless, she always brings the vibes with her angelic voice.
9.  Young Thug (feat. Jaden Smith) – Sin
Young Thug has somewhat fallen off in the music industry, but he's still relevant enough for people to sit up and take notice off when he drops something new, and me being me, anything with Jaden Smith in it you know I'm going to listen and this is no different. This song off Young Thug's new tape On The Run is definitely a bop and deserves its spot in the Top 10.
8. Kodak Black – If I'm Lyin, I'm Flyin
Kodak doesn't articulate himself very well, but in all honesty, he can actually rap. After being released from jail he has definitely changed his "look" lol in addition to coming out with this new track If I'm Lyin, I'm Flyin and he's actually speaking some real shit (if you can understand it lol).
7. Jaden Smith – Back On My Shit
You already know whatever Jaden puts out is going to be here. I think this song is a soundtrack off his new independent movie Skate Kitchen, which you should definitely check out (as well as this song lol).
6. Jaden Smith – GOKU 
ENERGY ENERGY ENERGY! This song reminds me of Purple Lamborghini by Rick Ross. With that Dubstep type beat and the structure of the song. This is definitely a banger and I'm just waiting for it to really take off.
5. DJ Durel, Migos – Hot Summer
If I did this Top 10 early last month this definitely would have been at number one, but unfortunately, I didn't have enough songs to complete the list. Nonetheless, it's still a banger and I'm even surprised how the song has such little views.
4. 6ix9ine (feat. Bobby Shmurda) – STOOPID
This 6ix9ine guy just won't go away, will he? Anyway, he's back again with a surprise feature from Bobby Shmurda. When he previewed this track on his Instagram it sounded a lot better, or maybe it's because I've listened to it so much that it doesn't feel like a new song anymore. Putting that to the side though, 6ix9ine has delivered how he usually does and #FreeBobby
3. Tyga – Dip
2. Tyga – Swap Meet
It was hard for me to pick which song was better than the other, but I think Swap Meet just edges it for me. The Strip Club King has made a fine comeback since he dropped Taste and the only way is up from here. On a side note though, who knows the name of the girl (or girls they might be twins because the hairstyle changed) in the video when she is (or they are) coming out of the changing room because…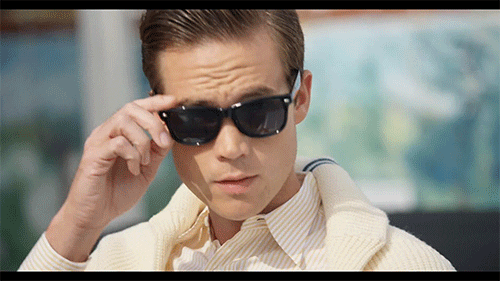 1. Osi & Daps – Drank
I don't want to waste my next post by talking about this too much lol, but again Osi has come back and outdone himself yet again. Enlisting the help of Daps, this track here is definitely a number one and the song that should be on everyone's ears.