10. FIFA 19
As a football fan this game has to be here by default, I mean it's not like there's another football game to choose from anyway (sorry PES fans). FIFA has always been known for its presentation and unrivaled authenticity, but with this new launch, they've added the fun back into the game, which has been missing for a while. The new handful of kick off modes and the emphasis on pace being reduced that users have been abusing for many years, its certainly brings down the frustration levels and increases the enjoyment factor of the game.
9. Detroit: Become Human
I personally loved this game, with the different storylines it gives you countless reruns of an amazing never ending the story controlled at your will. It's amazing to see how your choices change each character's personality, and with the performance-capture-technology Quantic Dream has at its disposal, the characters expressions and the level of detail you see in their faces and hair would make you believe you're watching real humans. Detriot: Becoming Human is well written and acted, definitely deserves a spot in the top 10.
8. Super Smash Bros. Ultimate
I know this game hasn't come out yet, but there's no way you can make this list without giving it a rightful place. With every single character to ever feature in the game, this action-packed Super Smash Bros will be the best one yet.
7. Dragon Ball FighterZ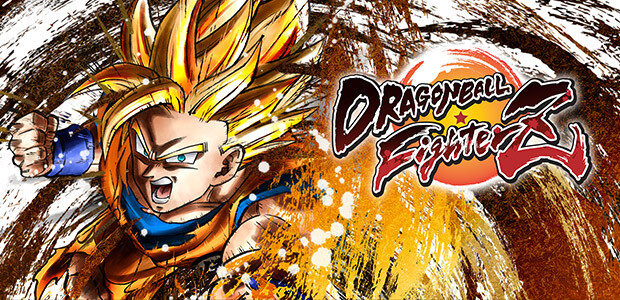 Marvel vs. Capcom is one of my favourite games ever, and the legendary anime Dragon Ball Z (DBZ) has followed its blueprint. As complex as the normal DBZ games are, DBZ Fighter is simplified for even newcomers to gaming offering an easy gateway for that button mash behavior (this is me, sorry guys).
6. Assassin's Creed Odyssey
I've even said that this franchise became stale and extremely repetitive after the first one, so I was surprised by how good this game actually is. It's definitely the most impressive game in this franchise's history, and with the games biggest map ever there's a whole lot to play around with, with all the surroundings looking draw droppingly stunning.
5. Fallout 76
People are going to hate me for this one, but with all the releases this year is this not top of the crop? Despite the issues visually I feel the induction of this new multiplayer system is actually great in this lonely world they have created. It does need a lot of work, but the fun factor is still there and hopefully, they can build on it.
4. Spider-Man
2018's Spider-Man actually makes you feel like Spider-Man. With every swing of the web, you're accompanied by a delight of adventure that intertwines Peter Parker and Spider-Man with great success. With unrivaled thrilling combat, Spider-Man should be the pillar for any superhero game that comes out in the future. The mechanics are fantastic, though it takes a bit of time getting used to, once you have them down you're in for an incredible mix of fun.
3. God of War
This game received a perfect score in reviews, but once I got my hands on it I didn't find it so Godly as they decided. Never the less, the action and the thrilling journey is something to be marveled with each aspect complimenting each other very nicely, although it's just short of a masterpiece for me. The OG Kratos was once known as a one-dimensional killing monster, now is a father, warrior and still, that monster that we all enjoy creating a passionate lure that drives you to finish the game. By the tears of Cory Barlog, it's obvious the care and emotion that went into crafting this game and it deserves all its plaudits.
2. Monster Hunter: World
To be honest with you I actually haven't played this game, but I would watch my cousin play it for hours on end. The world is incredibly massive and has a vast amount of upgrades, which everyone loves.
1. Red Dead Redemption 2
The western tale is back with its sequel blowing its predecessor out the window. There's hardly anything lacking in this game so it's hard to really know where to start lol. Red Dead Redemption 2 categorically stands out as one of the best games ever in this modern era. Superbly polished, and a HUGE amount of fun to play. I would even say it's the best single player action game ever to grace consoles, but I'll leave that up for debate.
---
This is my Top 10 for 2018 and I know I'll probably get some disagreements with my list or the order of it, so feel free to let me know what you guys think in the comments section 😊.