Before I start, this was incredibly hard for me to decide and took extremely longer than anticipated. From the games I've played I feel this is the best list so let's get to it.
Also feel free to let me know what you think in the comments.
10. SSX 3 
This game was extremely great fun. Who would imagine the thrill flinging yourself down a mountainside will create lol. ANYBODY can play this game, and it gives you rush that only burnout rivals as a racing game.
9. Tekken 5
In my younger days, I absolutely loved Tekken and this one is by far was my favourite. With amazing graphics for the PS2, this Tekken was executed perfectly and still stands the test of time.
8. Jak 3
Jak 3 builds on the dramatic change in Jak 2 from the first installment. The vibrant hills to the more gritty GTA vibe streets was a welcomed change, and this is by far the best in its franchise.
7. Bully
Nobody likes a Bully, but Rockstar appropriately titles this game giving you the tools to stand up to those bullies. With a unique setting and interesting story, Bully definitely separates itself from the pack.
6. Kingdom Hearts II
Full of depth and entertainment, Kingdom Hearts always has you lost whilst playing. A whirlwind of emotions fighting beside our favourite Disney characters whilst growing up, I mean it's an absolute classic.
5. Ratchet & Clank 3
By far the best in the series, with so many great improvements in the weapons and so on, it's a lot of fun with exciting combat.
4. Devil May Cry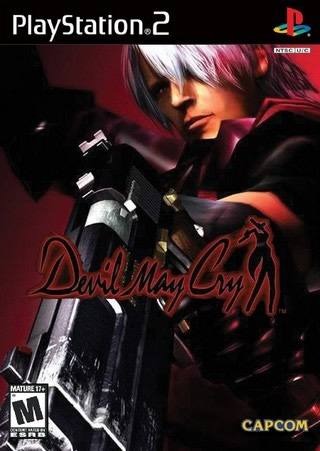 This game was truly ahead of its time and instantly made me fall in love with the franchise. You can tell this game was made for face paced gameplay and everything about it is done so effortlessly. I remember when I got this game (I was nowhere near the age to play it) and all my cousins were scared to play it because they thought it was too scary lol. It's little moments like this that truly make certain games stay with people, and I think what Capcom has done with this was brilliant.
3. Burnout 3: Takedown
A dying breed of games this is probably one of the best racing games ever made. Like honestly, is it even possible to get bored of this game? I remember playing this for HOOOURRRSSS on end just because of the thrill of it.
2. God of War II
What God of War II achieved with the PS2 was incredible. Easily one of the best action adventure games of the PS2 history, a bloody, violent, exciting delight.
1. Grand Theft Auto: San Andreas
San Andreas is arguably the best game in the Grand Theft Auto series (including GTA V). How Rockstar manages to outdo itself every single time is absolutely incredible, and there is no way I will ever get rid of this game.
---
Also…
Honorable Mentions To:  
&