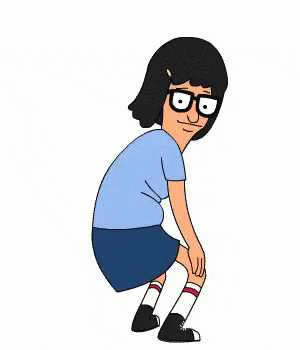 13. French Montana (feat. Drake) – No Stylist
I used to play this every day continuously, but it's been a while since the last Top 10, so it's slid down my personal chart. But even still, it would not be fair to not put this here as it was my number one for a long time.
12. Yxng Bane – Needed Time
I love this song, and it still feels it's the first listen each time. It has this nice blend of being upbeat and mellow, so it's good for any type of occasion.
11. Post Malone – Wow
This was sooooooo good when it came out, but it seems to have faded away for me waay too quickly compared to Post Malone's other tracks, which is weird for me. Even though it's not as banging to me as before, it still deserves its place here.
10. Post Malone – Better Now
You know when a song just speaks to you, this is it. I don't listen to it as much now, but even still this is "music music" right here. I swear, Post Malone is in a league of his own.
9. A Boogie Wit Da Hoodie (feat. 6ix9ine) – Swervin
8. A Boogie Wit Da Hoodie (feat. Offset & Tyga) – Startender
7. A Boogie Wit Da Hoodie – Look Back At It
This whole project is amazing, and it makes me wonder why I never listened to A Boogie in the first place. The Michael Jackson of rap yeah? Keep doing your thing A Boogie.
6. Logic – Keanu Reeves
When he dropped a little snippet I knew it was an instant banger. Beat is fire, bars are fire, all around fire.
5. Post Malone, Swae Lee – Sunflower
If I had to make a list on my favourite songs ever, this would probably make this list. Even me putting it at number 5 is baffling to me, but the only reason so is because I've been listening to the songs higher a lot more than this recently. But in an alternative list (just like the movie) it would definitely be number one.
4. 21 Savage (feat. J. Cole) – a lot
Choosing between number 4 and 3 was a hard one, but I feel I made the right decision with this one (just about). When I first listened to this I thought it was just ok, until J. Cole came on and murdered the track. Now I appreciate the whole tune as a whole, but J. Cole definitely added that extra fire #Free21Savage.
3. Gucci Mane, Bruno Mars, Kodak Black – Wake Up In The Sky
The most unexpected collaboration, with the best possible outcome. I love the vibe of the song as well honestly, it has that timeless feel to it. One more thing I need to add is Kodak Black is hilarious, he definitely brings the comedy factor into the video.
2. Cadet & Deno – Advice (Dele Alli)
These man are probably one of the last few that are going to profit off this sound in the UK right now because it has become too played out. This is a straight banger though, and I'm even surprised how much I like it myself.
1. NSG (feat. Tion Wayne) – Options
The thing about this is I don't even like NSG and I didn't like this song when it came out, and I couldn't understand the hype surrounding it either. But the song has grown on me (quite recently to be honest), and it's got my number one spot which is more than deserved. Also, we have to point out that Tion Wayne comes on very cold on this track ❄️❄️❄️.
---
Here are my Top 10 Tracks right now (well 13). Tell me what you think and what songs you would have in yours.
Big Os ✌🏽