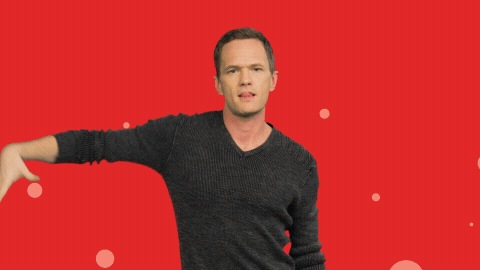 10. Roddy Ricch, Chip & Yxng Bane (feat. The Plug) – How It Is
I know it's been a long time, so instead of putting all the old songs I was listening to, I was waiting for the updated version, but anyway, How It Is comes up at number 10. The oldest song here, but when it came out this was on constant repeat for me, so it has to be here.
9. Stormzy – Vossi Bop
It's been a while Stormzy hasn't it? Nonetheless, it is definitely a kool return from him after a long time away. Also, congratulations on number one!
8. Tyga – Goddamn
See what happens when you stay in your lane, you win. Not that I didn't like the music Tyga was putting out during his Kardashian era, but we all know what he does best, and this is it. Keep winning King.
7. J Hus – Daily Duppy
J Hus said he wrote this before he got locked up, so this is definitely timeless, and I think the beat definitely aids to that fact. Simply perfect, and well welcomed to our ears, but there is one thing I have to say this before I end for this one, you ready?
BIG BUNDA SHE'S IN THE BUNDESLIGA!!
6. Marshmello (feat. Tyga & Chris Brown) – Light It Up
I don't care what anyone says this is a banger. "iT SoUnDs ThE sAmE," yeah, ok, kool story bro. It's still a banger and should be treated as such. Because if this came on in the club you, and everyone else will be vibing so…
5. Wiz Khalifa (feat. Trippie Redd & Preme) – Alright
Fire. Full stop. I don't even like Trippie Red, but he compliments the song very well, and Wiz, is just Wiz. He is so underrated man he honestly makes great music.
4. Wiz Khalifa – Taylor
Straight vibes from the boy Wiz Khalifa. This smooth type of music is untouchable because you can always come back to it and it always feels like it's the first time. The synths also add that extra element of chilllllllllllllll to the song, and I would definitely recommend this song. Maannnan… Wiz is so underrated.
3. Lil Nas X (feat. Billy Ray Cyrus) [Remix] – Old Town Road
This should honestly be number one, but I have to put my bias here lol. To be honest with you though I was very late to this song. I saw all the memes and everything on twitter, but I never went out of my way to listen to it. Me even getting to that stage was completely by accident, and from that moment on it was a wrap. Such an unexpected collaboration and genre mix, but it works so well. Congratulations to them.
2. Dapper Daps – Essex Boy
You should already know about Essex Boy by the number of times I've mentioned it in recent times, but if you don't, you should definitely take a listen to it above. Also, we're almost at 200 views so I would appreciate it if we could get there by the end of the day, LETS GOOO!!
1. Osi – Ghost (Remix)
Yes, I have to be number one because who else right? I recorded this in my room with my earphones in the audio jack. No mic or anything, so let me know what you think. I loved the beat when Jaden first came out with the song, and I actually wrote to it during the release of the song, but have only come to recording it now. Anyway, I think it's ite, and putting my bias aside, I think it's worthy of being at number one, but I shall let you decide.
---
Anyway, that's my Top 10 list right now, but let me know what you're listening to. I'm very open to hearing all types of music (maybe not heavy metal though lol).