These are going to take a while because being the person I am I like to juggle too many things at one time, buuuutttttttt, we are back with the second conference of E3 being Microsoft! So let's get into it.
The conference started well in my opinion, and before watching a lot of people talked about how bad it was and how Sony won without even being there, so I was surprised that people were saying that initially. Going past the little montage of games to be shown Outer Worlds was the first to be shown which I didn't like. It just looks like borderlands with a hint of Fallout, and I don't like either of those games, so it's a no from me (sorry not sorry).
Next Ninja Theory came out with their new game Bleeding Edge, and I liked it. I prefer the third-person view, and I think the concept of the game is kool as well. In addition to that, the gameplay looks good with the trailer showing some kool combos that you can pull off, so hopefully, the actual games live up to its action trailer.
The following games that followed (Ori and the Will of the Wisps, Minecraft Dungeons and Star Wars Jedi: Fallen Order) did not interest me in one bit. The first two are not my type of thing, and Star Wars was already shown in the EA Play conference (and you already know my thoughts on that).
the following two games did pique my interest though, with the first being Blair Witch.
I'm not familiar with Blair witch, but it kind of gave me some Alan Wake vibes (still can't believe a sequel never came out) which I'm excited about. The trailer didn't show much, but I can tell it's a horror story type game so let's see how it unfolds.
Cyberpunk 2077
This was the big game of the day, and though it was just a cinematic trailer I do not doubt that this game will blow our minds. The story and the game itself looks amazing, and the surprise feature of Keanu Reeves topped it off, with him ending with the release date of 4/16/2020 (mark your calendars).
But after Cyberpunk, everything started to go downhill for me. I've already expressed how I feel about Indie games in my E3 2018 – Microsoft review, so that showreel was a drag. And then they talked about Xbox Game Pass coming to PC and other things with that, but meh. Then there was another segment with a flurry of shit games being shown. I mean, there was too much time wasted on flight simulator and every Dragon Ball Z game that has come out after the PlayStation 2 has been terrible to me (although 12 minutes seemed interesting).
Gears of War 5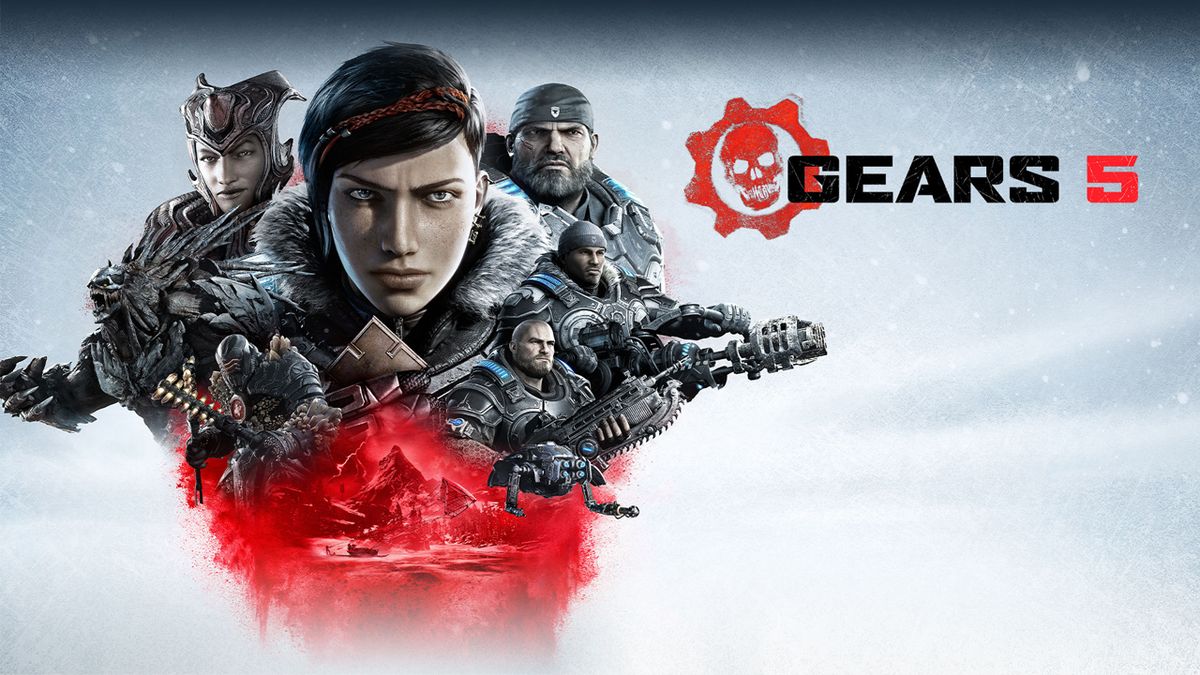 Finally it was time for Gears of War 5 to shine, and though I think this whole franchise is overrated, I actually enjoyed the cinematic trailer, and the new game mode introduced seemed kool, but for a game that is coming out this September, it's kind of a loss that no gameplay was shown at all.
Another good point of the conference was the showcase of the new customisable controller (although I will never pay for it unless I'm rich), but if I'm being honest with you, it was beginning to drag at this point, and I was half-interested/ half on my phone as another flurry of uninteresting games came through. Uninteresting either because it was just a cinematic short trailer not knowing/ showing what it was about, the first version of the game didn't live up to my expectations (Dying Light 2), or the games were actually dead to me, although, State of Decay 2 is my shining light out of a terrible bunch.
After the Xbox console streaming was announced, we finally got a glimpse of Project Scarlett. Well, when I say a glimpse, I mean a bunch of developers talking about how "powerful it is." I guess that tech talk will have tech people excited, and even me. But, it all sounds good saying that, but you can't make up your mind until you've seen it in action for yourself.
Halo Infinite
I guess this is a good way of ending the conference due to Halo being the holy grail for Xbox. It was announced that it would come out with the Xbox Scarlett and that might be the reason as to why there was no actual gameplay and just a cinematic trailer, which I did enjoy, but then that was it. And the whole thing kind of gave you mixed feelings.
I get that Xbox wants to acquire all these studios, and showcase their games, but most people do not give a fuck about indie games I'm sorry. A lot of time was wasted with those and short cinematic trailers, and it just felt like there were big gaps in the press conference almost like they were fillers to "waste time."
I understand the logic behind Phil Spencer's plan showcasing the "Games games and more games," but quality over quantity man. It's kool showing all these games, but at least let us take something from it, and let it not be something on the screen that just comes and goes.
I still believe with the rough start Xbox had with this current generation of consoles they are preparing for the future, and with the new generation of consoles coming soon, it feels now more than ever that they have given up, and it kind of shows in the way the show progressed after a promising start. I wouldn't say it was a bad show, but for the amount time it was, it kind of leaves you feeling empty about a lot of what was shown, so on that note, I'll have to give the Microsoft E3 Press Conference 3/5.
It was decent, but it wasn't enough.